Pitch Warriors! What time is it? SHOWTIME!
You can tell, because this is basically the only time of year I post on this blog.
So, who am I, and why would you want to pitch to me?
I'm Sarah Cannon. I've got a background in teaching, and have basically always worked with kids in one way or another. I'm a freelance writer, and I homeschool my three children.
I don't actually sleep a whole lot, according to my FitBit.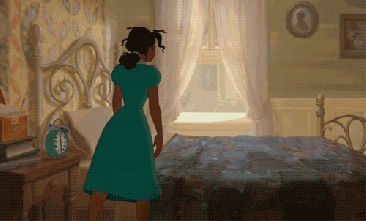 I've got a long, happy history with Pitch Wars. I was one of Jaye Robin Brown's alternates in 2013, and Cat Scully's primary in 2014. And the manuscript I subbed to Cat was…wait for it…THE manuscript! It got me my wonderful agent, Brooks Sherman, and now it's my debut novel! ODDITY will be released by Feiwel and Friends/Macmillan in Fall of 2017!
ODDITY's a fun and creepy MG about a girl who lives in the strangest little hometown in New Mexico, and must save her twin sister from a band of evil puppets. My short pitch was "Welcome to Night Vale for middle grade".
I've revised ODDITY a LOT, for critique partners, beta readers, Cat, multiple agents including the gimlet-eyed Brooks, and now my lovely editor. I've completely re-written the ending, removed characters, added subplots…you name it. ODDITY wasn't my first rodeo, either. You need edits? I can help.
Here's the most important thing I want Pitch Wars peeps to know: my agent did not request from me in either of my Pitch Wars agent rounds. I think between the two years I got a total of three requests. I met Brooks at a writers' conference in 2013 and pitched to him there, and (obviously) he didn't sign me then, either.
Brooks is my agent because I cold-queried him with ODDITY, got a full request, then nudged him when I received another offer (which ALSO wasn't a result of Pitch Wars).
So why am I a Pitch Wars mentor?
Because I wouldn't be where I am today without my mentors' insights and the many hours of work I did as a result. Don't go into Pitch Wars expecting it to be some kind of golden ticket, though certainly it CAN be. Do it with the intention of upping your game by getting feedback from people further along in the process, because that goal is absolutely attainable.
What am I looking for this year (every year)? Well, first of all, I support own voices, and I'll have an eye on whether the pages in my inbox are pluralistic regardless of who the author is. Not because it's a "trend", but because our readers are diverse, and they should be able to find well-rendered reflections of themselves in our books.
Beyond that, here are my preferred genres and some comp titles. You'll see me use a lot of comics/graphic novels as comps, because they're leading the charge in some really cool areas, and I have to believe the corresponding manuscripts are out there.
Science Fiction, especially if it's funny. My comp titles for ODDITY were THE TRUE MEANING OF SMEKDAY by Adam Rex, and WHALES ON STILTS, the first book in M.T. Anderson's Pals in Peril series. I'm a big fan of the LUMBERJANES comics, and am devouring MOON GIRL AND DEVIL DINOSAUR right now. I love basically everything Shaun Tan has ever done. I'm making grabby hands for the HILO comics. I loved THE WILD ROBOT. And if you've got more straight-up (but not necessarily straight-faced) sci-fi, like MARS EVACUEES or BOUNDERS, bring me that, too!

Fantasy.I grew up reading folklore and fantasy pretty much non-stop, so I'm always looking for something new. For example, Emma Trevayne has a forthcoming title called THE HOUSE OF MONTHS AND YEARS, which takes place in a calendar house. When I realized calendar houses were a real thing, all I could think was, "How has no one written MG about this before?" I enjoy seeing tropes (like the "chosen one") turned on their heads, as in UN LUN DUN and NIMONA. I love AU American fantasy like RAPUNZEL'S REVENGE, SEVENTH SON, or THE RITHMATIST. I'm especially excited by fantasy that's grounded in some other folklore than UK– like THE JUMBIES, or a MG SHADOWSHAPER. I worry about the premise of THE IMAGINARY every time I delete a character, so…that. Oh, and I happen to know of at least one agent on the prowl for high fantasy with intricate worldbuilding. That would be lovely to see, but again don't feel like you have to limit yourself to a Euro-like setting. After all, THE WRATH AND THE DAWN is amazing!

Mystery/Suspense.If it's a total screamfest it's probably not for me, but I do love a good puzzler. If you have something like MISTER LEMONCELLO'S LIBRARY, THE MYSTERIOUS BENEDICT SOCIETY, THE ART OF SECRETS, or THE GREAT GREENE HEIST, I want it.

Contemporary.One great thing about being mentored by Jaye Robin Brown was that she doesn't write SFF! She writes (gorgeous) contemporary. I think we complemented each other well, and I learned a ton from her. In contemporary, COUNTING BY 7'S is a favorite of mine, and I think its heroine, Willow Chance, would get along like a house on fire with some of the protagonists in the books above. ROLLER GIRL is authentic, funny, and represents a slice of kids who don't always find themselves in MG books. AWKWARD, THIS JOURNAL BELONGS TO RATCHET and FRINDLE are also good examples of contemporary I'd make grabby-hands for. Funny, heartfelt contemporary will definitely attract my interest.
Here are some resources to help you hone your entries:
Jennifer Laughran's guide to word counts

Query Shark
Best of luck, and feel free to say hi and ask questions on twitter!